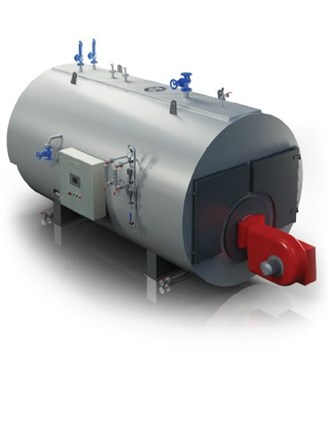 The boiler is of horizontal design with smoke tubes through the boiler and steam evaporation at the upper section. The boiler is constructed from drawings approved by all classification societies and delivered with equipment in accordance with class requirements.

The burner is easily accessible for inspection and maintenance. The combustion chamber is dimensioned for burning of MDO and HFO. The boiler is delivered as a complete unit, insulated and preassembled with all valves and instruments, burner and control panel.

The control system is designed to enable an unmanned engine room. The system is fully automatic and operates with electronic controllers and electric/pneumatic actuators. The panel is mounted on the side of the boiler, and all operation of the boiler control panel is done from the local touch screen. Boiler PLC can be connected to the main control system by standard ethernet/profibus/modbus communication.