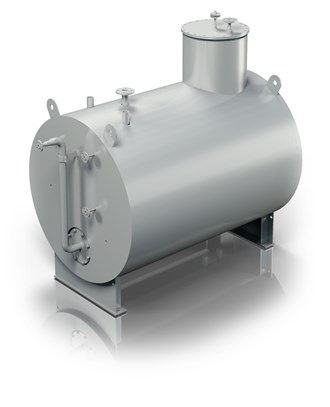 PARAT IMT
Degasser / Feed water tank, Cylindrical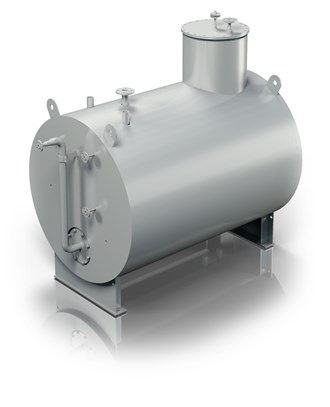 Volume: 1.250 – 30.000 ltr. (Larger tanks on request)
Max pressure: 0.5 bar g. (Higher pressure on request)
Steam heating controlled by the pressure in the tank
Degassing tower with stainless steel strainer plates
A steam unit that consumes water requires oxygen removed from the incoming water. Deoxygenation with the use of steam significantly reduces the need for chemicals, and has the advantage of heating the feed water. A PARAT degasser will ensure a long lifetime for the steam system.

The PARAT degasser/feed water tank has all necessary connections for pumps, chemical dosing, water sampling, etc. Condensate return, chemical dosing and steam heating are submerged under the water surface. The steam injector is located on the cleaning hatch for maintenance.

The cleaning hatch is conveniently located to facilitate purging the bottom of the tank. Steam heating is located with in relation to suction nozzles for pumps so as to avoid cavitation. The deaerating tower is located for optimum steam utilization. The steam is released at the bottom of the tank, removing oxygen by diffusion. Cold water is supplied to the tower, where air is released from the pressure deaerator. It runs over strainer plates, giving the water a large surface area, thus facilitating additional deoxygenation and better condensation of the steam. This ensures maximal release of air as opposed to steam.

Thus a PARAT degasser is an economical solution for deoxygenation in a steam unit.