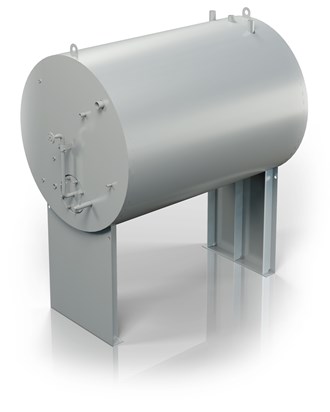 PARAT IMS
Feed water tank, Cylindrical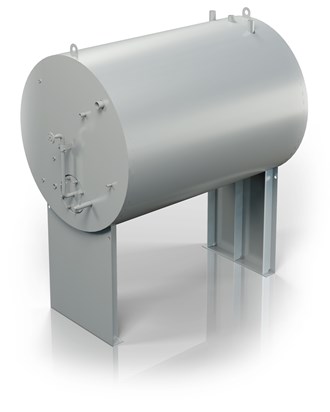 Volume 1250 – 6000 ltr.
Max pressure: 0.5 bar g. (Higher pressure on request)
Steam heating optional
Degassing tower optional. See type IMT
Stainless steel optional
PARAT feed water tanks have all necessary connections for pumps, chemical dosing, water sampling, etc.

Condensate return, chemical dosing and steam heating are submerged under the water surface. The steam injector is located on the cleaning hatch for maintenance. The cleaning hatch is conveniently located to facilitate purging the bottom of the tank.

Steam heating is located in relation to suction nozzles for pumps so as to avoid cavitation.