News

/

Full-scale 20MW POWER to HEAT system at Hannover Messe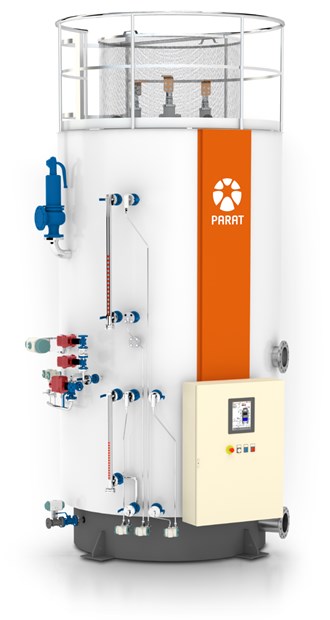 14. Dec 2022
Full-scale 20MW POWER to HEAT system at Hannover Messe
PARAT Halvorsen AS proudly announces that we will attend the world's biggest Energy Exhibition in Hannover next year.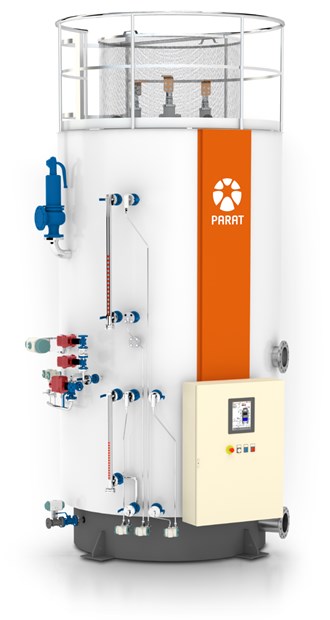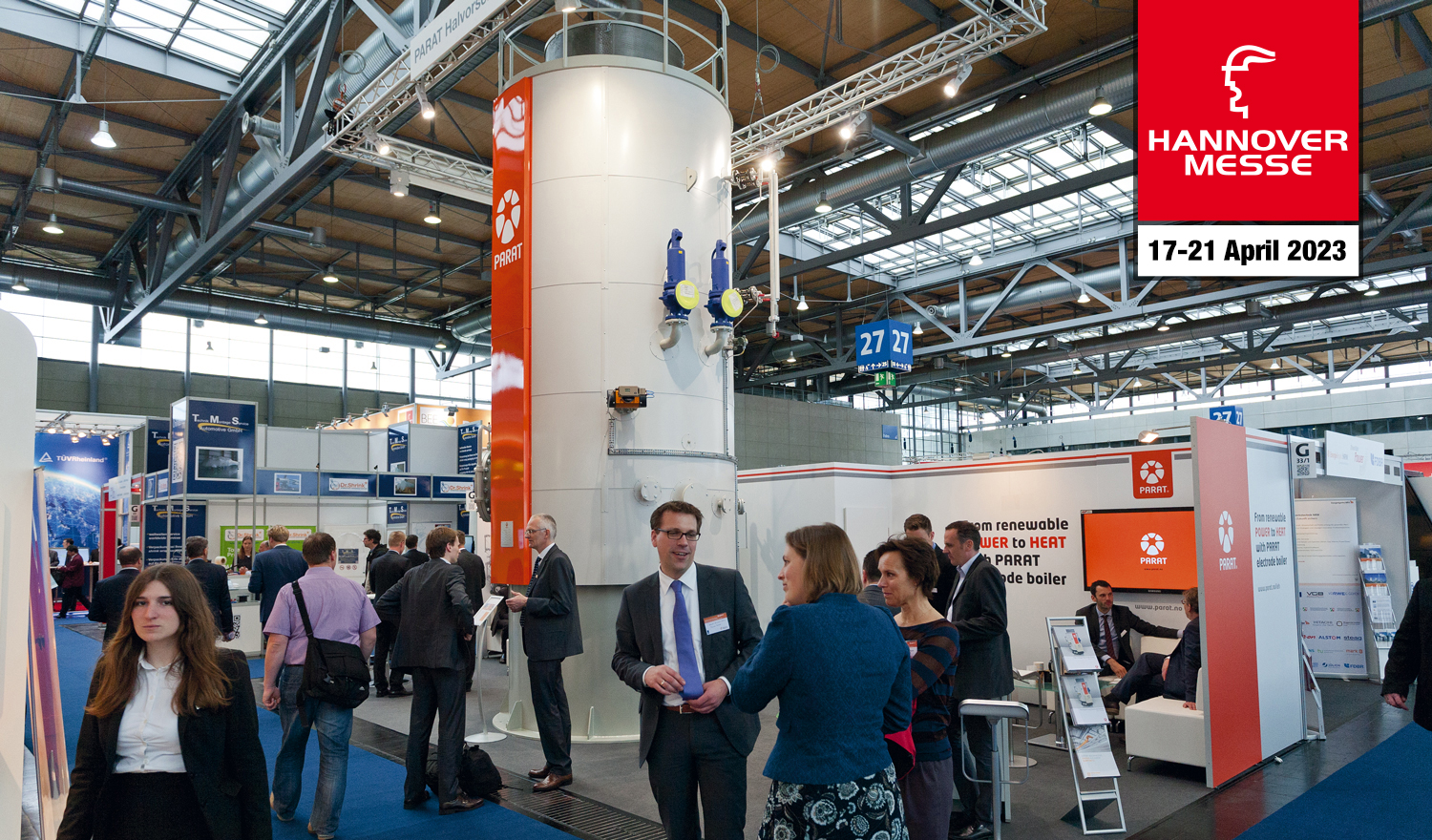 PARAT Halvorsen AS will bring a full-scale 20MW IEH High Voltage Electrode Boiler for Hot Water ready for Zero-Load, optimised for grid regulation, to Hannover Messe 2023. We invite you to our stand to have a look at one of our Modern Power to Heat systems and talk about our range of electrical boilers for both steam and hot water. We have also increased the max capacity of our PARAT IEH Electrode Boilers from 60 to 75MW per unit!

Do you need to reduce emissions from your heat production or add an electrical boiler for flexibility to your boiler house?

Please contact us to set up a meeting and to receive free tickets to Hannover Messe from 17-21 April 2023.

Please subscribe to our newsletter for 'Electrical boilers' for the latest news about our eBoilers and invitations to future events.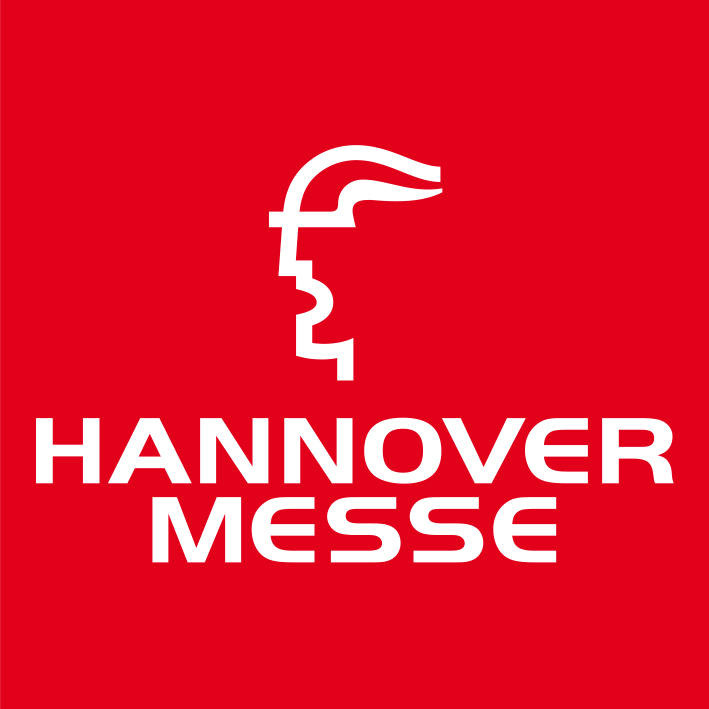 About PARAT Power to Heat
The Superior Solution for POWER to HEAT. PARAT designs the next generation High Voltage Boilers for Steam and Hot water.

PARAT's modern IEH High Voltage Electrode Boilers are the world's leading Power to Heat solution. Now with these new features: High-Pressure Steam up to 85 barg, Guaranteed Zero-Load (patent pending), Combined Hot Water & Steam in one unit (patent pending). PARAT has a complete range of clean electrical boilers from 500kW Low Voltage Boilers up to 75MW High Voltage Electrode Boilers for both steam and hot water.