Uutiset

/

UPM invest in eight large POWER to HEAT systems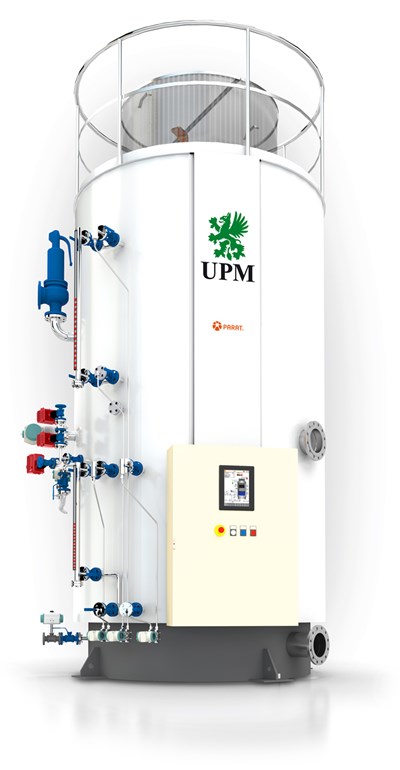 05. May 2023
UPM invest in eight large POWER to HEAT systems
The multi-international company will reduce CO2 emissions and bring flexibility to their boiler houses in Finland and Germany with eight big Electrode Steam Boilers from PARAT Halvorsen AS.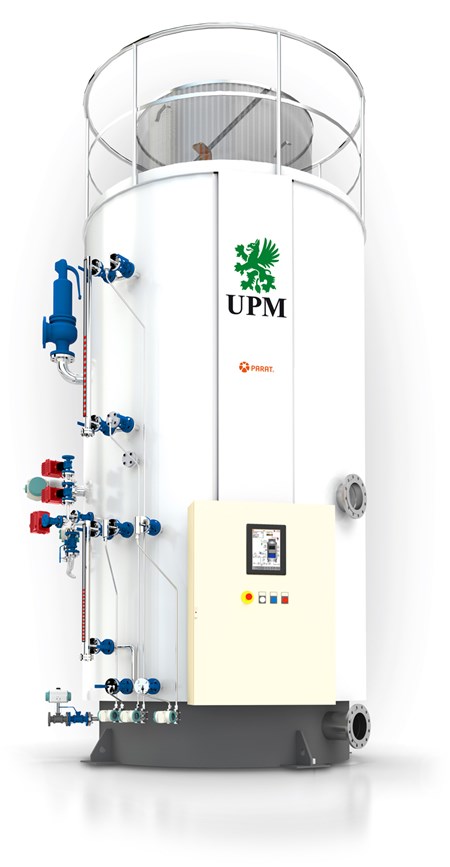 The first eBoiler is already being lifted in place at UPM. (Photo: UPM)
PARAT will in total deliver 8 IEH High Voltage Electrode Steam boilers from 50-60MW for 10-20kV with steam pressures from 18-28 barg of saturated steam. We will also deliver Control panel, Zero-Load, Pumps, installation, start-up and training of personnel in 2023.

The Steam Boilers will be installed in UPMs factories in Finland and Germany. This will reduce emissions and make their boiler houses more flexible due to fuel prices and available heat sources.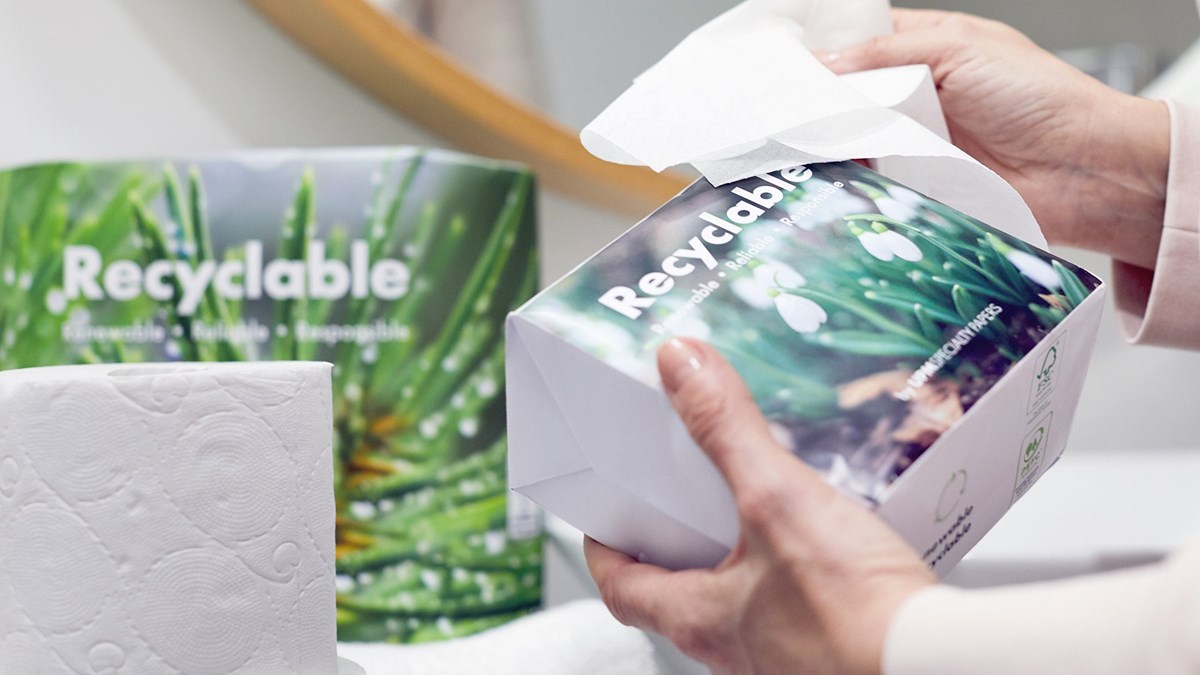 UPM is one of the world's largest paper production companies. (Photo: UPM)
UPM electrifies heat and steam production at its mills in Finland and Germany
UPM is replacing the use of fossil fuels with electric boilers in heat and steam production at its mills in Finland and Germany. A total of eight boilers will be installed, mainly to replace the use of natural gas.
With the introduction of electric boilers, the company will take a step towards its 2030 target of reducing CO2 emissions from the fuels and purchased electricity by 65%. In Finland, new electric boilers can reduce CO2 emissions from the use of fossil fuels by about 50,000 tonnes per year. In Germany, electric boilers will improve security of supply for heat and steam generation and achieve even greater emission reductions.
"In addition to improved security of supply and emission reduction, electric boilers will significantly increase the mills' ability to provide demand side flexibility to the electricity system and markets," says Petri Hyyryläinen, Energy Director at UPM Communication Papers.
UPM Tervasaari paper mill has already commissioned its first 50 MW electric boiler, which was transferred to Valkeakoski from UPM Kaipola mill. In the autumn, a new, more efficient 60 MW electric boiler will be installed at the mill. The new boiler will not only produce steam and heat for the mill, but also heat for the Valkeakoski district heating network.
The remaining electric boilers will be installed at the Finnish and German mills by the end of 2023. Once operational, they will replace a significant amount of various fossil fuels, thereby reducing emissions at the mills and at UPM.
About PARAT Power to Heat
The Superior Solution for POWER to HEAT. PARAT designs the next generation High Voltage Boilers for Steam and Hot water.

PARAT's modern IEH High Voltage Electrode Boilers are the world's leading Power to Heat solution. Now with these new features: High-Pressure Steam up to 85 barg, Guaranteed Zero-Load (patent pending), Combined Hot Water & Steam in one unit (patent pending). PARAT has a complete quality range of clean electrical boilers from 500kW Low Voltage Boilers up to 75MW High Voltage Electrode Boilers for both steam and hot water. Do you need to reduce emissions from your heat production or add an electrical boiler for flexibility to your boiler house?