Aker Solutions order Power to Heat system for Troll C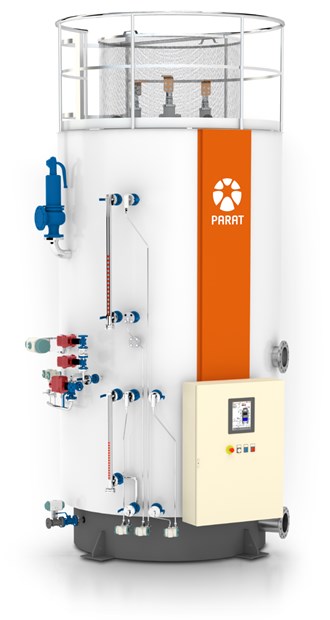 09. Feb 2023
Aker Solutions order Power to Heat system for Troll C
Equinor awarded the project worth up to NOK three billion with Aker Solutions to secure shore power for Troll B and C. PARAT was chosen to deliver the High Voltage Electrode Hot Water Boiler module to be installed on Troll C.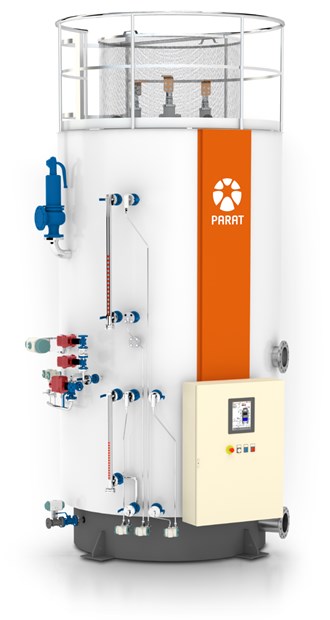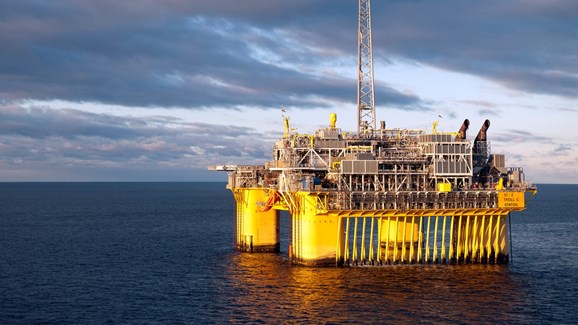 PARAT will deliver the Power to Heat system on the Troll C-rig in the North Sea. (Photo: Øyvind Hagen/Equinor ASA)


PARAT Halvorsen AS will supply the turnkey EX-certified 6MW Electrode Hot Water Boiler module to Troll C. The eBoiler will have an 11kV connection, a design pressure of 12 barg and a 191,7°C design temperature. PARAT will also include Heat Exchanger, Circulation pump, Feedwater Pump, Control System and Chemical Dosing unit on the skid.

One part of the TWEL (Troll West Electrification) Project is to replace the Waste Heat Recovery Unit with a High Voltage Electrode boiler. PARAT has been awarded the contract for supplying the complete turn-key module, to be delivered in April 2024.

The boiler module will consist of a 6MW High-Voltage Electrode hot water boiler that will take over as the heating source for the heating medium circuit after the shut-down of the gas turbine. The installation will contribute to reducing CO2 emissions significantly with power from shore.

The module will have a footprint of 8.8x5m and an approximate lifting weight of 38 tons. It shall be designed for outdoor installation and EX-certified for installation in hazardous area zone II. All these factors combined make it a highly complex project.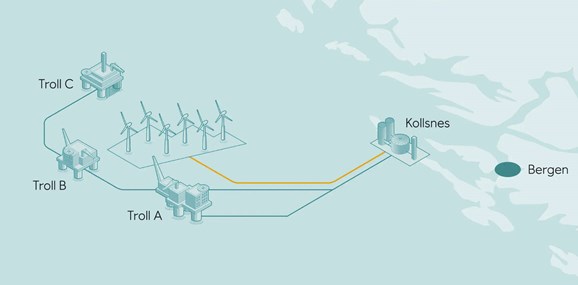 Equinor awarded the project worth up to NOK three billion with Aker Solutions to secure shore power for Troll B and C. (Photo: Equinor)



PARAT was early involved with Aker Solutions and Equinor to develop a robust package design. As the module will consist of only one boiler, various measures have been taken to ensure as high availability as possible.

Due to a significant increase in the market for electrical boilers, PARAT has also taken measures to increase our capacity to produce offshore modules. The Troll C project will be performed in cooperation with Nymo, who will participate in different engineering disciplines, prefabrication of steel and piping and assembly of the components at the final stages.

PARAT has long-time expertise in designing turn-key boiler modules, and we see more and more advantages in getting involved in the early phases with the contractor and client. Together we can find the most optimal solutions for the complete installation.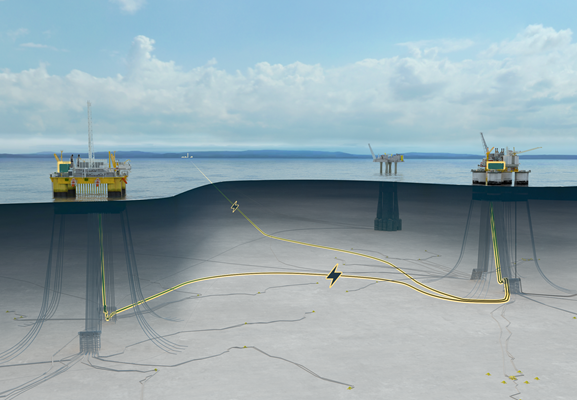 (Photo: Equinor)









The previous High Voltage Electrode Boiler package to Edvard Grieg has now been shipped. This excellent 2x17MW Power to Heat system from PARAT is our second offshore package to the North Sea and will produce clean heat powered from shore. (Video: PARAT Halvorsen AS)



About PARAT Power to Heat
The Superior Solution for POWER to HEAT. PARAT designs the next generation High Voltage Boilers for Steam and Hot water.

PARAT's modern IEH High Voltage Electrode Boilers are the world's leading Power to Heat solution. Now with these new features: High-Pressure Steam up to 85 barg, Guaranteed Zero-Load (patent pending), Combined Hot Water & Steam in one unit (patent pending). PARAT has a complete quality range of clean electrical boilers from 500kW Low Voltage Boilers up to 75MW High Voltage Electrode Boilers for both steam and hot water. Do you need to reduce emissions from your heat production or add an electrical boiler for flexibility to your boiler house?


Meet PARAT at Hannover Messe 17-21 April 2023